Since many countries have begun to implement plans similar to PLAN-B the site has been redesigned and moved to https://endco19.com/index.html suggesting prevention measures and better ways to go back to normal.
Chicken Little in 2020
Have we just experienced the biggest mistake in History?
We accept substantial death tolls of young productive people from disease, violence, vehicle accidents and other causes.
Dramatically mention "plague", and we act irrationally destroying our economies and billions of lives based on unproven data and procedures.
I don't get it, hence this website.

Dateline 19 April 2020. Newly published literature shows COVID-19 much more widespread than thought, and possibly NO MORE DEADLY THAN FLU, a new Stanford study suggests.
What the study shows is that the publicised mortality rate was on testing probable COVID-19 infections. If the tests had been widespread, i.e. random, the calculated mortality rate would have been much lower than published. Many people with COVID-19 have had symptoms so mild, so they didn't seek medical treatment, were never tested, and recovered rather quickly. "The study used an antibody blood test to estimate how many had been infected with Covid-19 in the past. Infection rates to date were based on testing for the virus' genetic material, which does not persist long after recovery, while antibodies do. "
The WHO estimated the COVID-19 death rate at 3.4%, while the Stanford study puts it at .14%, about the same as flu which is .1%, or one in a thousand.
WHO link If the Stanford study is correct, which is being challenged both for its assumptions, methodology and mathematics, then the predictions of mass deaths and mass hospital overloading were overestimated by a factor of more than 25 and would explain the empty US hospitals at the end of April 2020.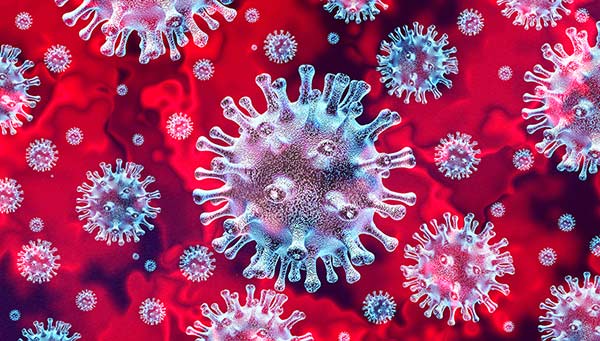 Even if correct, this Stanford study does not mean that there will not be many deaths and many hospitalisations, as in a bad flu season, especially amongst the elderly. It does mean that many of the measures imposed by governments were excessive. The Stanford report would also mean that there is already greater immunity in the populace. There is now evidence making a stronger argument for lifting restrictions, but to continue them for those Vulnerable and applying Prevention Measurers like this on this link.
A Danish study published earlier this week using similar methods arrived at the same conclusion.
The low German death rate, currently at 1.6%, is partly explained by a higher rate of testing.
24 April 2020. Random testing of New York supermarket shoppers indicates that 21% of the population may have COVID-19 antibodies. It should be noted that there is no evidence that these tests prove immunity or this is a random sample, but death NY numbers are falling.